July 2020 signals a strong comeback for the Philadelphia housing market, breaks records!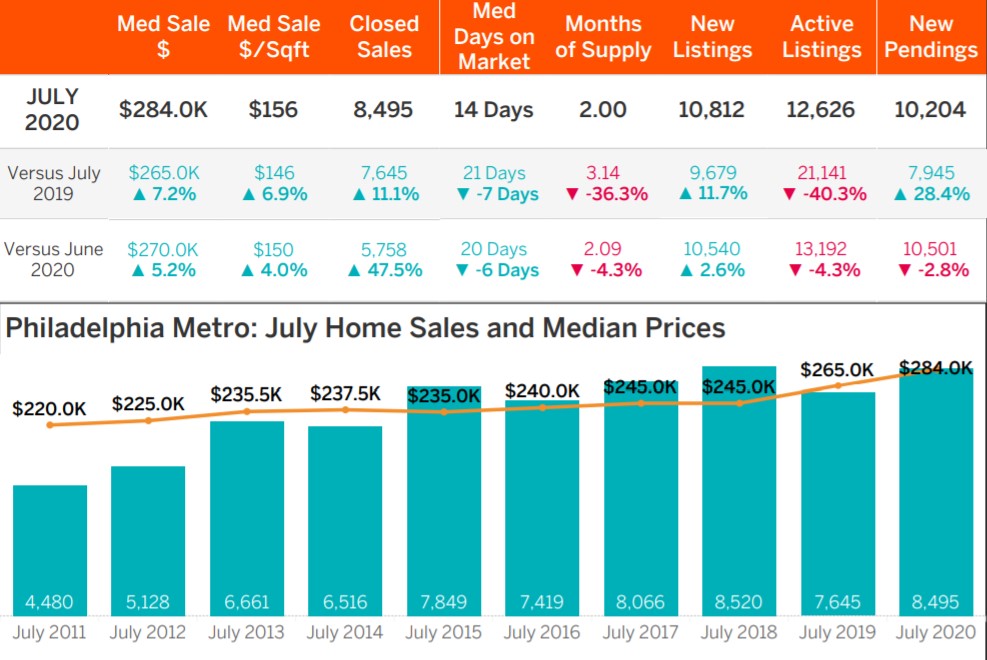 The Philadelphia Metro median sale price hit a decade high!

The sales data for July 2020 is in and brings great news! The median sales price for the Philadelphia Metro Area hit an overall ten year high, coming in at $284,000.  This was a 7.2 percent increase from July 2019.  Closed sales for 2020 were also up 11.1% from last year, which is even more impressive considering the unprecedented changes in the industry due to COVID-19. 
Record high new listings!
People are still deciding that now is the right time to sell:  July 2020 was also a ten year high for new listings coming on the market (10,812 – which is an increase of 11.7% from July 2019).  Philadelphia housing market had record high new townhome listings (4,111); the 16.3% year to year gain was a five year best in the category for any month!  The Philadelphia County attached new home listings (2,435) was also a July best and the second highest for any month in the last decade!  Rittenhouse Square's 71 new attached unit listings was a 129% increase!
Record high pending sales!
Buyer demand remains strong!  New pending sales (10,204) reached a July high and despite all the new listings, Philly area homes reached their fewest days on market, 14.  This time last year the average was an additional 8 days, an average of 22 days on market.  Interest rates ended the month at a historically low 2.99% and buyers are looking to take advantage!
Record high increase in closed sales!
Typically, July sees a dip in closed sales compared to June.  However this year we saw a whopping 47.5% increase in settlements from June into July.  Philadelphia County townhome sales also saw a July best record at 1,332 and Fishtown specifically saw its townhome sales increase by 34.1%!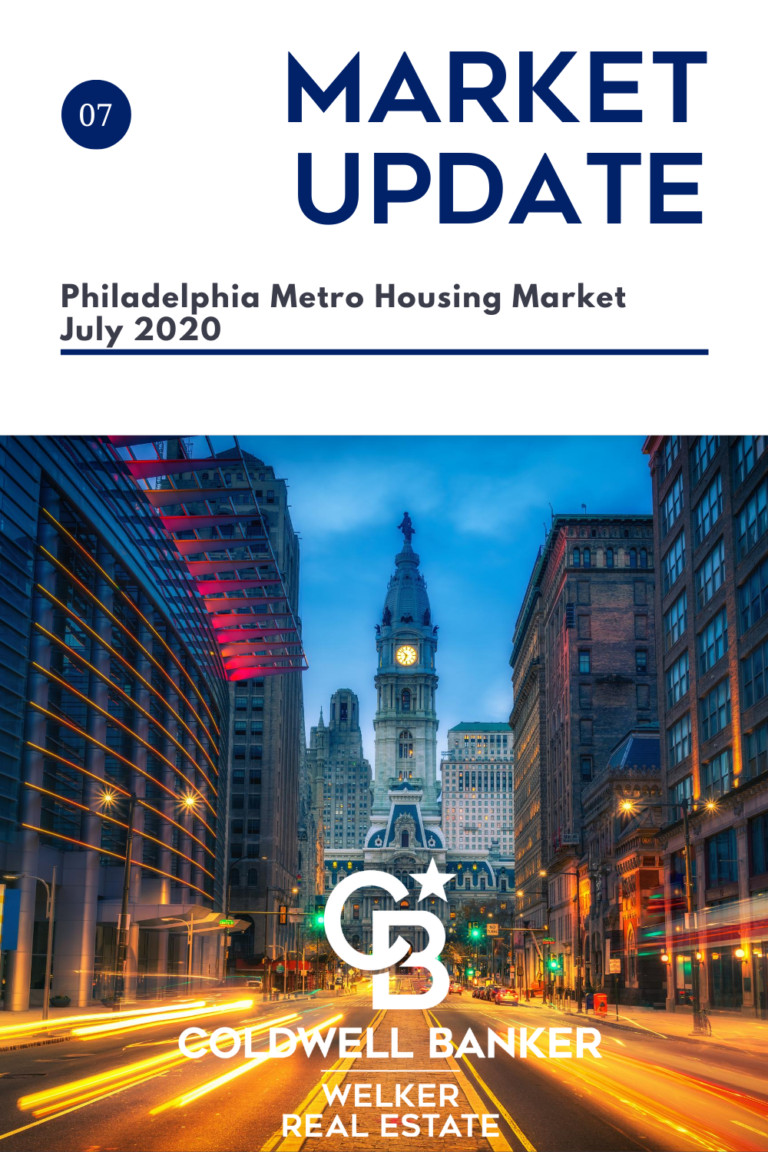 *Disclaimer:  This analysis of the Philadelphia Metro Area housing market was prepared by BrightMLS and is based on July 2020 BrightMLS housing data.  Information is deemed reliable but is not guaranteed.  Source.